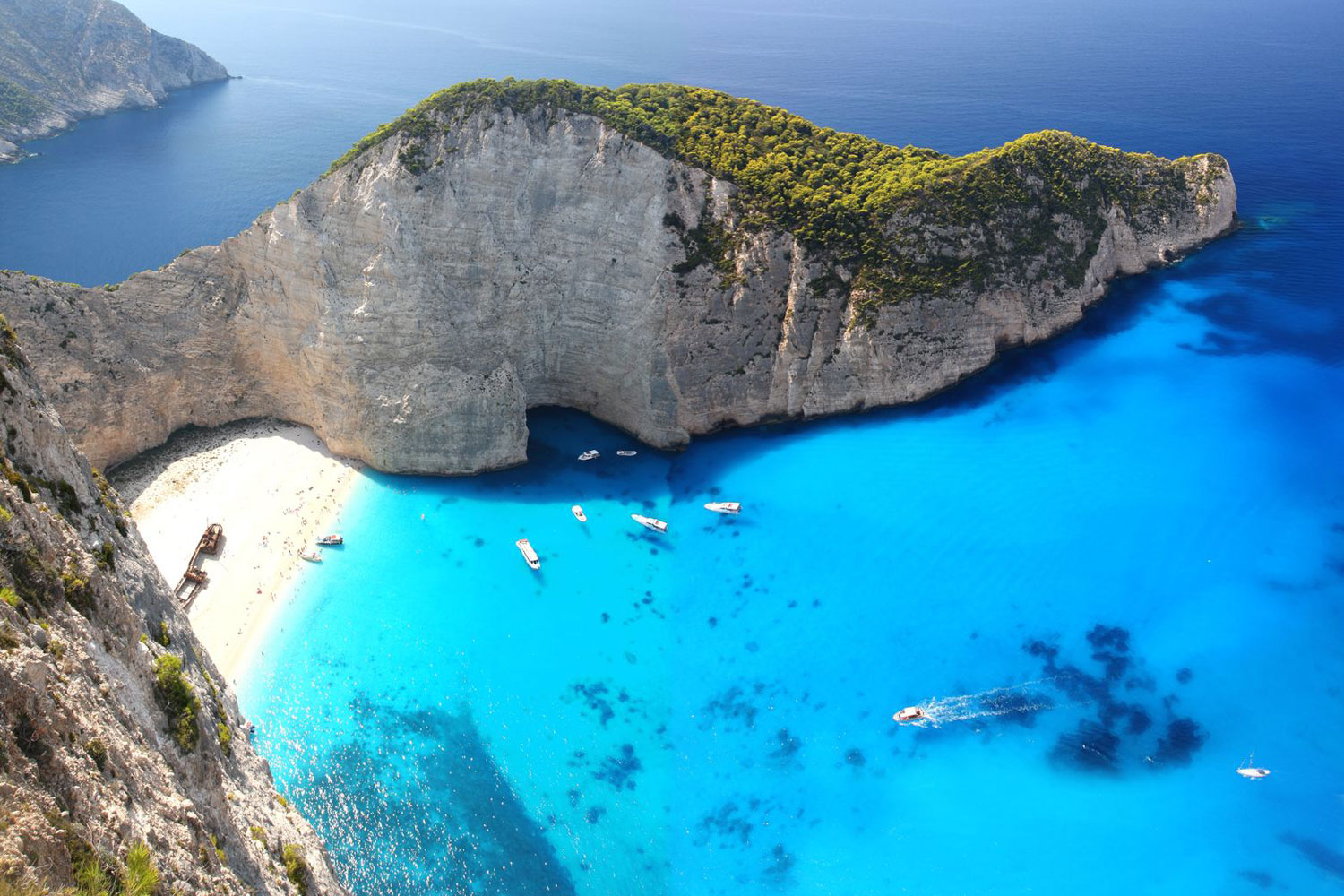 Dental Tourism
Dental tourism is gaining more and more ground in our country, and it can be safely declared that, as far as dental tourism is concerned, Greek dentists are amongst the top in the European Union Dental Tourism Market. The circle of patients has grown wider in the past decade, which is owing to affordable and high-quality dental care.
In order to find a solution for their dental problems, more and more patients come to Greece from countries all around the world.
If you need top quality dental care and you find the favorable price-value ratio important, turn to Greek Dental Tourism with trust at any time.
Greece and Dental Tourism
Health maintenance, recovery and relaxation full of experiences. This is what Greece has to offer for those longing for pleasurable and health conscious recreation.
The excellent natural endowments and the unique values of the country guarantee some entertaining recreation that is also useful from the point of view of health maintenance.
A great number of full-scale health services, wellness centers and exclusive clinics await visitors and those who want to relax.
What is more, Greece has become one of the best when it comes to up-to-date dentistry and aesthetic surgery. If you are health conscious and you would like to recover or just maintain your health, Greece is the perfect place for you.
What makes Greece health tourism especially attractive is the outstanding price-value ratio even on an international scale. Greece offers high-tech therapies for a fraction of western European prices. Therapies are conducted by highly-qualified specialists at private clinics, university clinics and other national institutes. They offer modern medical care under excellent circumstances.
All in all, Greek Dental tourism offers a wide range of services for dental care. The comprehensive packages always promise high standards, and to ensure quality entertainment, the services are completed with the services of recreational tourism.
Why would you choose Dental Group
Dental Group's clinics are located in major Greek cities such as Athens, Thessaloniki Volos etc.
The first and main reason for dental tourism by Dental Group is to get the same quality of services and dental work like in your home country, but at much lower cost. We provide high quality dental care that are at least 40% or more lower than prices in Central, Western and Northern Europe countries, UK or North America. We use modern technology, state of the art techniques and equipment and offer warranty on all materials and dental work.
Just for example, let's compare prices for implant dentistry and dental implants:
Price of a dental implant in the U.S. range from 1250 – 3000$. Price of dental implant in Greece range from 600-800 Euro or 650 – 880$.
As for the quality Dental Group represents, we can proudly claim that it is one of Greece's most modern dental clinics chain, where our patients can enjoy all the pleasures of an exclusively cozy environment.
Dental Group provides you full-scale dental care. Our specialists assist you throughout your dental treatment, giving you professional care and full attention from the first moment you contact us to the moment you travel back home. We offer you numerous complimentary services, such as our free shuttle service, which all serve at your convenience and for your comfort, book your accommodation or flight tickets and organize your free time activities at request.
The aim of Dental Group is to give you the best dental care possible and make you have a pleasant stay while your dental treatment. The members of our staff are without exception highly qualified specialists with a great command of several languages, whom you can trust. All our dentists, oral surgeons, dental hygienists and assistants work exclusively with the most modern equipment and materials, which all meet the strict standards of the European Union and the top quality requirements of 21st-century medicine.
If you do not find the condition of your teeth satisfactory and you would like to improve it, Dental Group is the perfect place to choose. We can offer for you and your family members a wide array of up-to-date dental treatments and services in Major Greek cities!
At Dental Group we have organized the entire process in a very efficient manner. This allows us to be very effective despite the distance and the time limitations. The process could be divided in the following steps:
Once you contact us we will ask you to provide us with all the necessary information regarding your medical and dental history and we will try to collect the appropriate dental records (x-rays, etc). This will allow us to form a rational treatment plan based upon your dental needs and expectations. At this point you will be informed, for free, about the cost and duration of your treatment. The presentation of the treatment plan will occur by e-mail or skype by one of our dentists. This allows us to explain in more details the various treatment options and gives us the chance to answer to all your questions.
Once you agree to proceed with the proposed treatment, our patient care representatives will be at your disposal to assist you with flight reservations and accommodation. Depending upon your vacation destination and treatment needs, we will refer you to the appropriate dental office of our Dental Group network and we will book the necessary appointments for you.
Upon arrival a free shuttle will bring you the dental office where the assigned dentists will meet you, examine you and collect any additional diagnostic information that is required. The final treatment plan will be further discussed and the treatment will begin.
During your stay and for as long as your treatment is in process our patient care representatives will, again, be at your disposal to organize your free time activities.
When you leave for home you will take with you all the documentation of the dental work done (i.e type and size of implants placed) and the x-rays that we will take in our dental office. In addition, we are sure that you will leave us with good memories since all the staff and dentists of Dental Group will strive to make your stay in Greece an enjoyable and relaxing experience.
At Dental Group the cost of dental treatment is substantially lower compared to that in the USA or other Western European countries. The fact that we make large orders to cover all dental offices of the Dental Group network gives us the flexibility to reduce our prices in favor of our patients without compromising the high standards and quality of our dental work. Hence, we use materials from reputable and top quality international brands for all procedures. In the following table you can find comparative prices for various dental procedures. In some cases the cost at Dental Group is less than the third of other countries. The high quality of dental work in combination with the low cost of the procedures, render dental tourism in Greece and especially at Dental Group an excellent choice.
| | | |
| --- | --- | --- |
| Dental procedure | USA ($)* | Dental Group ($) |
| Implant placement |  1650 – 2300 |  650 – 900 |
| Crown on implant |  2200 – 2800 |  650 – 900 |
| Sinus lift |  1700 – 2100 |  1200 |
| Metal-ceramic crown |  810 – 1450 |  250 – 300 |
| All-ceramic crown |  820 – 1520 |  300 – 350 |
| Full dentures |  1275 – 2750 |  950 |
| Partial dentures |  950 – 1900 |  950 |
| Porcelain Veneer (E-max, Ivoclar) |  750 – 1400 |  400 |
| Composite Vener |  500 – 800 |  120 |
| Whitening |  400 – 900 |  280 |
| Composite filling |  120 – 315 |  50 – 60 |
| Root canal treatment (1 root) |  585 – 1000 |  140 |
| Root canal treatment (2 roots) |  630 – 1200 |  160 |
| Root canal treatment (3 roots) |  750 – 1400 |  180 |
| Periodontal scaling/ root planing |  900 – 1100 |  500 |
| Periodontal surgery (1 Qdrant) |  1000 – 1500 |  280 |
| Root coverage |  900 – 1100 |  290 |
| Extraction |  100 – 200 |  50-70 |
| Surgical extraction |  500 – 900 |  160 |
* Variation in prices depends upon rural or metropolitan dental office location
How long do I need to be away from home in the case of dental treatment in Greece?
The time depends upon the dental treatment rendered. However, since vacations is an important part of your trip, we try to minimize the number of dental visits during your stay in Greece. Moreover, we pay attention in collecting the majority of diagnostic information prior to your trip in order to reduce the chair-time.
In general, one would expect approximately:
1-2 days for simple dental treatments such as tooth extractions, teeth whitening, fillings and root canals
1-2 days for implant placement (7 days with suture removal). Although immediate loading may be possible, in most cases a return visit after 3-6 months is required for implant restoration
1 week for most crown and bridge work.
10-12 days for implant restoration, dentures and complex restorative work such as fixed detachable cases.
Do dentists speak other foreign languages at the clinics?
All our dentists speak Greek and English, and some speak also French or Romanian.
How can I get from the hotel to the dental office?
Our patient care representatives will arrange for a free shuttle to bring you to the dental office and take you back to your hotel.
How much notice do I need to give in order to start treatment?
We would like at least one week of notice to organize your appointments. However if there is an emergency during you vacations in Greece we will arrange an emergency appointment. In general, the sooner you decide visiting Greece the cheaper your trip will be, based on better prices on flights and accommodation.
What kind of materials do you use at Dental Group?
At Dental Group we use materials from reputable and top quality international brands for all procedures. Many of these companies, especially implant companies, offer up to 10 years guaranty. The fact that we make large orders to cover all dental offices of the Dental Group network gives us the flexibility to reduce our prices in favor of our patients.
How do I pay for my treatment?
You can pay cache in Euro (€), USD ($), GBP (£), CHF, or by credit card VISA, Mastercard, American Express.