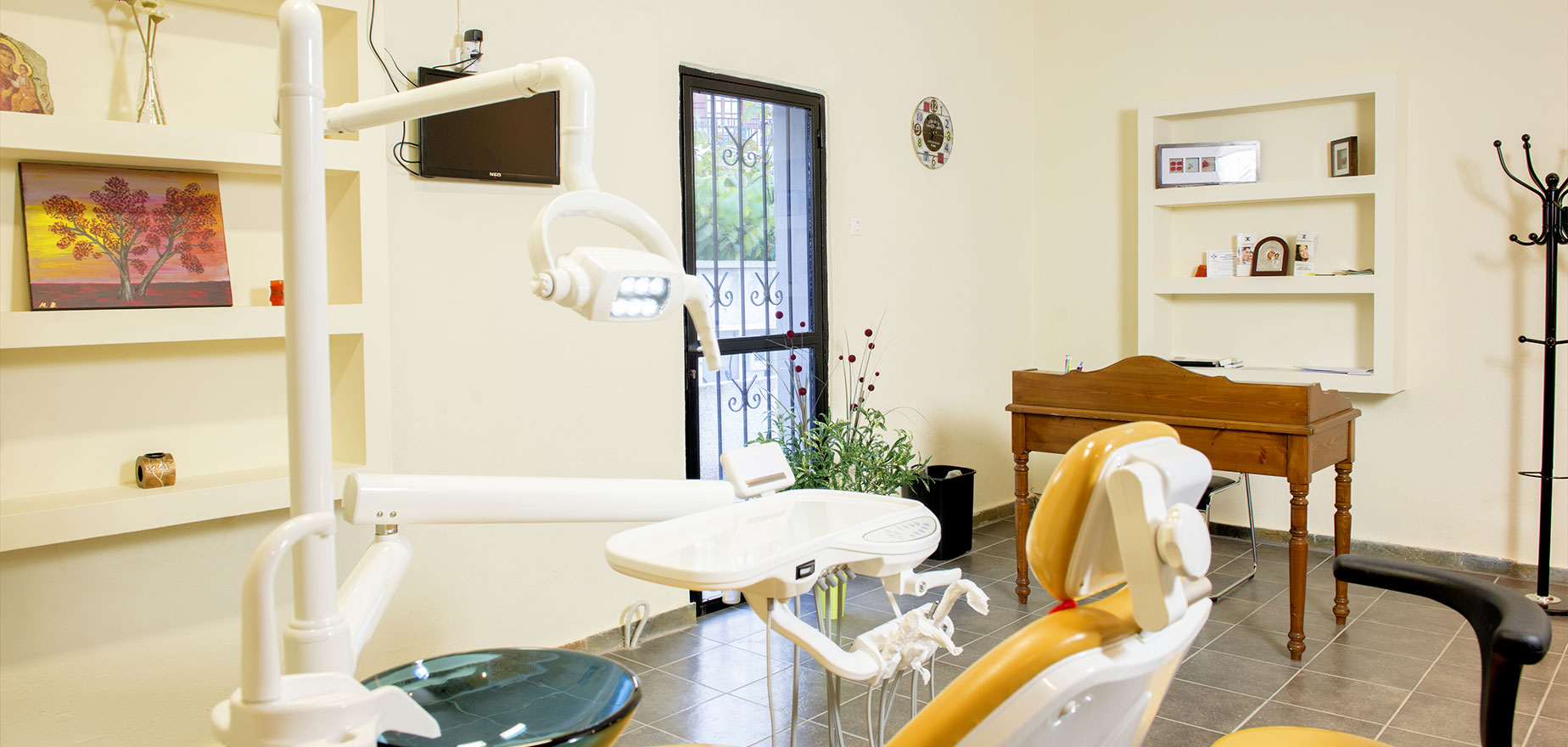 DENTAL GROUP
Sesklo, Volos
DENTAL GROUP
In 2015 we created a space of modern aesthetics in order to provide everyone a pleasant and affordable dental experience. Our dental clinic is a member of the Dental Group, a collaborating network of dental clinics.
Our dentists strive daily to offer you our high quality services in a safe and friendly environment. Together we would like to improve your oral health and design your new smile.
The dental office space was designed in such a way as to inspire patients to feel safe, calm, and hygienic, as it should be a space related to the sensitive area of health. In general, the whole office harmoniously combines aesthetics with functionality and ergonomics, while care has been given so that there is access to people with disabilities.
Each patient is unique to us and the treatment plan is completely individualized and adapted to your individual goals and personal needs, thus ensuring excellent therapeutic results.
Our Dentistry is constantly investing in innovation and technology, making it one of the most modern in Greece! With the new technologies, the treatments are performed with greater safety, comfort, accuracy and speed.
1. Complete computerization
for the better organization of the dentist's office.
3. Ultrasound system (Ultrasonic scalers)
For professional cleaning (defrosting). With this system, fast and effective removal of plaque and tartar (stone) that accumulates in the teeth is achieved.
4. Liquid heat furnace in autoclave
State-of-the-art technology for maximum sterilization of tools
See incidents from the Volos Clinic.
We are waiting for you, therefore, to offer you our high level services, in a bright, comfortable and modern space that predisposes positively and creates pleasant emotions. We are sure that you will feel comfortable and relaxed and you will eliminate the possible fears for the dental practice.
Address: Σέσκλο Μαγνησίας
ZIP: 385 00
Tel: +30 24210 79039
The dentist's office operates by scheduled appointment
Fill in the form and we will contact you to schedule an appointment.